Mortgages & Home Equities
Take advantage of these Mortgage Specials
For a limited time only
Buying or refinancing a home? Looking to do some major renovations? We can help with our Simply Better mortgage and home equity solutions.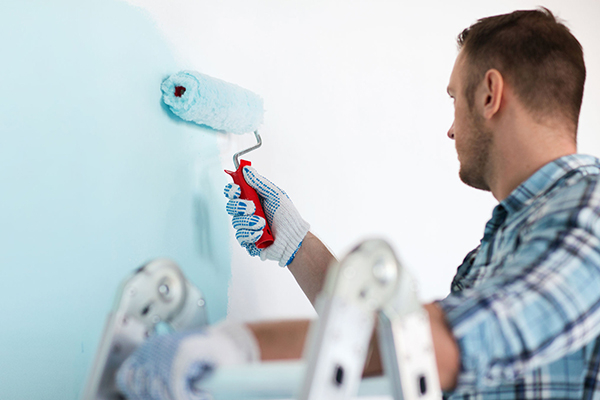 Mortgage Options
Fixed Rate Mortgage
Rate and payments are fixed for term of the loan. These types of loans provide predictability in monthly payments throughout the life of the loan.
10, 15, 20, and 30 year terms available
Owner Occupied 1-4 Family Properties
Construction Loans – Fixed rate throughout the loan
Jumbo Loans – One rate, one loan, no maximum loan amount
Available for purchases, refinances and construction
Adjustable Rate Mortgage
Interest rate and payment may change at periodic times during the term of the loan. This type of loan can be a good choice for borrowers looking to save money during the early years of the loan or planning to move or refinance in a few years.
3 Year ARM – adjusted every 3 years
5/1 ARM – adjusted on the 5th year anniversary date and every year thereafter
Available for purchases and refinances
MassHousing Mortgage Products
In cooperation with the Massachusetts Housing Finance Agency (MHFA), Savers Bank offers many products at reduce interest rates. Income and home purchase price guidelines must be met. Homebuyer counseling may be required.
For more information contact a Residential Lending Specialist or go to masshousing.com
Construction Mortgage
Fixed rate throughout the construction phase and for the entire term of the mortgage
Interest rate will never change
Financing offered for up to 90% of the value of the home
Act as your own general contractor
Pay interest only during construction
Choose from 6, 9 or 12 month construction periods
Mortgage Loan Officer NMLS List [PDF]
Home Equity Lines of Credit and Fixed Rate Loans
Home Equity Line of Credit
A convenient and flexible source of funds using the available equity in your home which you can access at anytime simply by writing a check. A line of credit is a great way to finance periodic expenses such as emergency repairs, college tuition, or home remodeling projects. You only pay interest on the funds you actually use, and you have the flexibility of interest-only payments for the first ten years.
No closing costs
Adjustable Interest Rate equal to the Prime Rate as published in the Wall St. Journal on the last business day of each month
Minimum APR is 4.00% / maximum APR is 18.00%
20 year term (10 year Draw Period followed by a 10 year repayment period)
Monthly interest-only payments during the draw period / principal plus Interest during repayment
Minimum loan amount is $25,000 / maximum $500,000
Owner occupied 1-4 family properties
Pay-down principal balance (to zero) at any time without penalty
$500.00 Early Termination Fee applies if you payoff and close the line of credit within three (3) years of the date you signed the note and mortgage
Homeowners insurance on the property securing the line is required
Home Equity Fixed Rate Loan
Access your home's available equity with a fixed rate, term and payment for the entire life of the loan. Fixed Equity loans are ideal for a large one-time purchase or debt consolidation.
Fixed interest rate
Monthly principal & interest payments
5, 10, 15 and 20 year terms available
Minimum loan amount is $10,000
Owner occupied 1-4 family properties
No prepayment penalty
No closing costs other than the appropriate registry recording fee
Homeowners insurance on the property is required
Our Residential Lending Specialists are ready to assist you with your mortgage needs.
Lisa Birtz
NMLS #872036
Tel: 774-230-8733
Toll Free: 877-247-1815
lbirtz@saversbank.com


Andrew Philbrook
NMLS #1193896
Tel: 774-334-0226
Toll Free: 877-247-1816
aphilbrook@saversbank.com


Visit our mortgage center for tools and resources to help with making the best choice for you or to apply online.
---
*Based on a 10 yr. fixed rate $180,000 loan, with a 20% down payment and 120 monthly payments of $1,676.47. The rate is currently 2.250% with an Annual Percentage Rate of 2.365%. Based on a 15 yr. fixed rate $180,000 loan, with a 20% down payment and 180 monthly payments of $1,179.15. The rate is currently 2.250% with an Annual Percentage Rate of 2.329%. These payment examples do not include any escrow requirements. If an escrow account is required or requested, the actual monthly payment will also include amounts for real estate taxes and homeowner's insurance premiums and will result in an increase in the monthly payment. Rates subject to change without notice. A Savers Bank checking account with auto pay is required to obtain these special fixed rates.