Mortgages & Home Equities
Our Residential Lending Specialist is ready to assist you with your mortgage needs, contact one of our local branches today.
Glenda Soto-Rodriguez
NMLS #2447614
Tel: 774-230-8733
Toll Free: 877-247-1815
gsrodriguez@saversbank.com


First-Time Homebuyer Programs Available
As a first-time homebuyer you may qualify for advantages such as reduced closing cost, down payments as low as 3%, down payment assistance and reimbursement for Homebuyer Education. Our lending experts are committed to helping you explore all of your options in order to find the financing that makes your home ownership dreams come true.


FHLB Grant Programs Available
In partnership with Federal Home Loan Bank of Boston, Savers Bank offers both the Equity Builder Grant (EBP) and the Housing Our Workforce Grant (HOW) Programs. Supplementing your home purchase with a grant gives you more buying power by providing additional funds for down payment and closing cost.
---
Buying or refinancing a home? Looking to do some major renovations? We can help with our Simply Better mortgage and home equity solutions.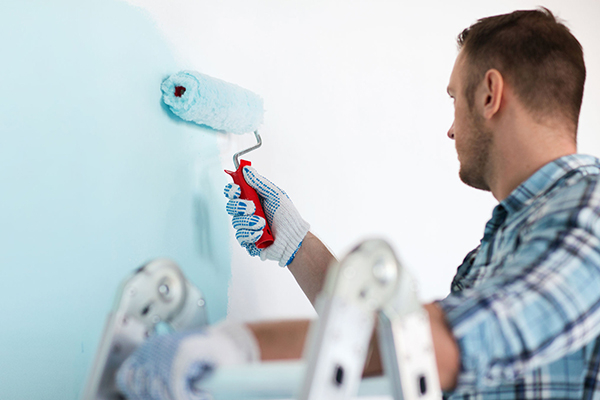 Mortgage Options
Fixed Rate Mortgage
Rate and payments are fixed for term of the loan. These types of loans provide predictability in monthly payments throughout the life of the loan.
Flexible terms available
Owner Occupied 1-4 Family Properties
Construction Loans – Fixed rate throughout the loan
Jumbo Loans – One rate, one loan, no maximum loan amount
Available for purchases, refinances and construction
Adjustable Rate Mortgage
Interest rate and payment may change at periodic times during the term of the loan. This type of loan can be a good choice for borrowers looking to save money during the early years of the loan or planning to move or refinance in a few years.
Various terms available to fit your needs
Available for purchases and refinances
Construction Mortgage
Fixed rate throughout the construction phase and for the entire term of the mortgage
Interest rate will never change
Financing offered for up to 90% of the value of the home
Act as your own general contractor
Pay interest only during construction
Flexible construction periods
Mortgage Loan Officer NMLS List
Home Equity Lines of Credit and Fixed Rate Loans
Home Equity Line of Credit
A convenient and flexible source of funds using the available equity in your home which you can access at anytime simply by writing a check. A line of credit is a great way to finance periodic expenses such as emergency repairs, college tuition, or home remodeling projects. You only pay interest on the funds you actually use, and you have the flexible payment options available.
No closing costs
Adjustable Interest Rate equal to the Prime Rate as published in the Wall St. Journal on the last business day of each month
Minimum APR is 4.00% / maximum APR is 18.00%
Flexible payment options available
Minimum loan amount is $25,000 / maximum $500,000
Owner occupied 1-4 family properties
Pay-down principal balance (to zero) at any time without penalty
$500.00 Early Termination Fee applies if you payoff and close the line of credit within three (3) years of the date you signed the note and mortgage
Homeowners insurance on the property securing the line is required
Home Equity Fixed Rate Loan
Access your home's available equity with a fixed rate, term and payment for the entire life of the loan. Fixed Equity loans are ideal for a large one-time purchase or debt consolidation.
Fixed interest rate
Monthly principal & interest payments
Flexible terms available
Minimum loan amount is $10,000
Owner occupied 1-4 family properties
No prepayment penalty
No closing costs other than the appropriate registry recording fee
Homeowners insurance on the property is required
Visit our mortgage center for tools and resources to help with making the best choice for you or to apply online.
---